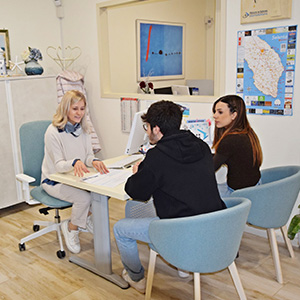 The real estate Abitare in Salento is situated to Saint Maria of Leuca, fraction of Castrignano del Capo, province of Lecce: a fascinating place like few to the world, characterized by a jagged rocky coast and a crystalline sea. For its geographical position, the ancient Romans called it "De Finibus Terrae" "the earth's confinements ".
Beliefs of the ancient Romans apart, this splendid earth, has a long history so much that the first traces of life go up again even to the paleolitico. It is placed in an edge of earth among Punta Ristola and Punta Meliso: this has allowed the unloadings coming from east, but also from near Greece. The first Greek sailors, arrived in this angle of heaven, they baptized it with the name of Leukos, that means "white Light - Illuminated by the sun ".
Leuca was therefore destination aspired since the antiquity. Even, the temple of the goddess Minerva was converted by the apostle Pietro in a church devoted to the madonna: this way the name that reached us was born: Saint Maria of Leuca.
Today, tourists' hundreds they crowd the streets of the town, elegant and refined tourist destination, to admire the wonder that the time has given : elegant give nineteenth-century villas, passing for the shine of its sanctuary the Basilica "De finibus terrae" thin to reach its characteristic Lighthouse that radiates its own light until to a distance of 50 kilometers. Beginning from the 1800 S. Maria of Leuca it becomes, in fact, destination for the summer residence of the Puglia's aristocracy, so innumerable build nineteenth-century villas rise, according to various styles, pearl greater part from the architects Ruggeri and Rossi, that represent today an unique and inestimable patrimony of the city of Leuca.